UPDATE (12/8): Round 2 has begun!
Check the bracket
to see who won the previous four matches!
On November 14, Ben 10: Omniverse aired its final episode. We don't know if there will be another series to this franchise, but we do know the show's final arcs suffered great mistreatment at the hands of Cartoon Network, as did many great actions shows it had in recent years. Compared to Ben 10's other spin-offs, Omniverse deserved much better treatment in its final days because of all the great things it had...
...One of those things being its highly attractive female cast.
As a tribute to the series,

and I are proud to announce and begin...
How will this work?
We gathered up the best looking women in the show and organized them into random one-on-one matches where they compete for the admiration of fans! ...Well, we don't really see them compete... You guys just have to vote for for who you like the most!
Each week, there will be 4 different match polls open at a time. Your job is to vote for your favorite woman in each match-up. As the title of the pageant implies, you vote based on their portrayal in Omniverse, rather than previous shows in the Ben 10 franchise.
With all that in mind, let us begin...
Round 2, Matches 1-4!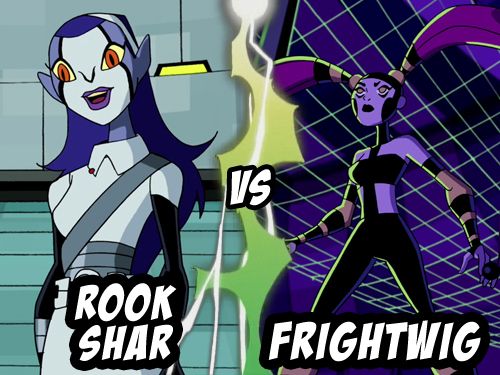 You have only a week to cast your vote in the above matches, starting now! Happy voting!
----------
Special thanks to:
The Ben 10: Omniverse episode "The Most Dangerous Game Show" for partly inspiring said idea.




The Ben 10 Wikia for a majority of screenshots and art used here.




Challonge.com for being the tournament bracket generator we used.




StrawPoll.me for being the poll generator we used.




Derrick J. Wyatt for his amazing character designs in the show.

Man of Action for creating Ben 10 in the first place.